Holistic e-commerce solutions – from purchase to delivery
Deliveries are playing an increasingly important role in the consumer experience when purchases are made online. How you deliver is at least as important as what you deliver. The consumers of today are knowledgeable, aware of their options and want great freedom and choice.
Your customers want to have control over their purchases themselves and know when, where and how their delivery will take place. They also want to easily be able make changes to the delivery and know how much the purchase will cost.
The delivery should therefore be considered to be an integral part of the product, and to match the shopping experience. This always involves finding the right balance between speed, precision and cost. PostNord focuses on developing the consumer journey before the purchase, after the purchase and after delivery, helping you create loyalty that gives rise to further purchases and recommendations.
We know how you need to interact with today's e-consumers, on their terms. Would you like to know more about our e-commerce solutions? Contact us
What we offer in e-commerce
E-commerce before the purchase

When shopping online the experience is becoming increasingly important, and delivery plays a more considerable role in your customers' shopping experience. A crucial part in the purchase being completed could be whether or not the delivery options are simple and clear. Already prior to the purchase, the customer wants to know when, how and where the delivery will be made, who is responsible for it and, of course, what it will cost.

E-commerce during purchase

Consumers want deliveries to fit into their everyday lives. We help you make it easier for your customers, by providing solutions that give them more options regarding deliveries.

E-commerce after delivery

To create a shopping experience that impresses right through the entire process, it is important to make it easy for customers to return goods: If it is easy to return unwanted products, there is a good chance that customers will subsequently make further purchases.

Manage returns and exchanges

Returns and exchanges are a natural part of all retail operations. That is why it is important to have the most convenient solution possible. It is also a good opportunity to follow up with customers and build customer loyalty.

Flexible delivery for your customers

Consumers want freedom of choice. Making choices should be easy and there should be multiple options. We help you make it easier for your customers by providing solutions that give more options when purchasing and arranging deliveries.
Popular tools and services for e-commerce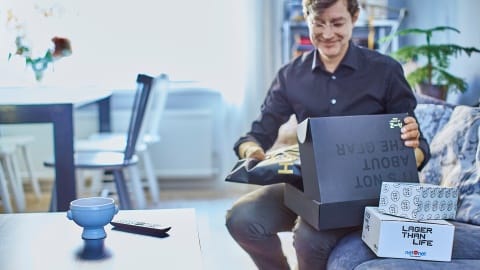 6 tips for a seamless buying experience
Customized logistics are the key to successful e-commerce. Our guide helps you succeed.
Would you like to know more about what we can do for your e-commerce activities?